Our Current Chairwomen
Leah Kalish - Israel Chair
The Job: To promote Israel's culture, history and current events to the chapter, through programs, events, and at business meetings.
Anna Scherer and Chloe Zeldin - Mini Morah Committee
The Job: To help Morah with reaching out to inactive members, prospective calls, and other help the Morah will need.
Julia Silverstein and Ally Shirman - MAChai Relations Committee
The Job: To improve relations with MAchar through working with the S'ganit to plan or encourage hangouts and showcase the best of our brother chapter.
Lindsay Ehrenpreis- Community Outreach Chair
The Job: To form connections with both Jewish and non-Jewish groups in our area including local interfaith groups, NFTY, and USY.
Powered by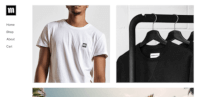 Create your own unique website with customizable templates.