Keep Up!
Chai Events include lots of fun activities and learning experiences!
Each Chai Event is planned to engage members in all aspects of BBYO and teach important skills of leadership and sisterhood. Each event is planned to include all 6 folds, or aspects of BBG.
Jewish Heritage: Judaism is our common bond. Programming is an integral method to help girls understand and appreciate Judaism. Judaic programming may center around traditions, prayers, culture (song/dance/food), Israel, values, and Judaism in pop culture.
Community Service: BBG emphasizes the value of tikkun olam (repairing the world). Community service can be either direct or indirect, including either hands-on service (direct), or participating in service without necessarily coming into contact with the community being served (in-direct).
Social Action: This fold aims to educate members about the world around us, and various challenges facing the global community. Social action also includes advocacy, speaking up for issues that affect our members.
Recreation: Recreational programming is about moving, getting active, and having a blast! Almost any program can incorporate recreation. MBA (Mind/Body/Attitude) is a sub-fold of recreation and addresses many issues relevant to our lives as teenage girls such as body image, self-esteem, and eating disorders.
Creativity: The fold of creativity urges members to express themselves and their opinions in new, interesting and relevant ways in order to make a greater impact and is often paired with other folds.
Sisterhood: Sisterhood is not just a fold; it is the essence of the BBG. Sisterhood teaches us about the role of women as well as how we can support each other as sisters. Sisterhood programs build enthusiasm and dedication for BBG.
These folds are the core of the activities that occur during BBYO events. Normally, there is an event every Saturday night 6-10PM and a business meeting every other Wednesday 8:15PM-9:15PM.
Most event details are not announced until the week before an event takes place. For further information on upcoming events, click on our Summer Term 2018 calendar:
https://docs.google.com/spreadsheets/d/1Z4fd5rSuAvjbAuLOlkgLSSYP2W7A3BCKW1khuzZTbVM/edit?usp=sharing
---
June Events
Saturday 6/2 Talia and Leah's Life Ceremony* (BBYO members only)
Wednesday 6/6 Summer Themed Business Meeting
Sunday 6/10 Board Training Day (Board Members only)
Monday 6/11 Jordan's Life Ceremony
* (BBYO members only)
Wednesday 6/13 Sarah's Life Ceremony
* (BBYO members only)
Friday 6/15 Big/Lil Reveal and Picnic
(BBYO members only)
Saturday 6/16 Corgi Con
Saturday 6/23 MAchai Kickoff
Sunday 6/24 Father's Day Brunch
Wednesday 6/27 Business Meeting ​
*Life Ceremonies are special opportunities to say goodbye to specific seniors and reminisce over their time in BBYO*
---
Questions about events?
Powered by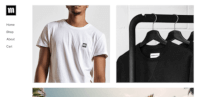 Create your own unique website with customizable templates.